Active Packaging developed from Chitosan based films
| 24-03-2021 |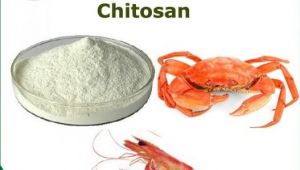 Research Scientists from two Iranian Universities (Tabriz & Urmia) with Guelph University in Canada have developed bioactive, edible chitosan thin films laminated with electrospun nonwovens containing Zataria multiflora and cinnamon essential oils for active food packaging purposes. The bilayer films displayed enhanced antimicrobial, physical properties.
Various research organisations based around Lisbon University in Portugal have prepared Cranberry-chitosan films as active packaging materials, which show remarkable food preservation characteristics including the inhibition of E. coli and S. aureus biofilm formation, to extend food shelf life. The purpose of this study was to investigate the potential of cranberry extract as a valuable antibiofilm additive of chitosan-based films intended for food packaging applications.
Several Universities across Europe (Leeds, UK, Naples, Italy and Vigo, Spain) have worked with Jiangsu University in China to develop composite films prepared using chitosan, gelatin and tannic acid which showed improved mechanical and barrier properties, enhanced bioactivity, decreased weight loss and suppressed the browning of fresh-cut apples. The acid was used as the crossing-linking agent to improve the mechanical and barrier properties and as the active substance to improve the anti-ultraviolet and antioxidant abilities of the chitosan/gelatin film.
Various researchers based in Shanghai and Dalian, China have created a chitosan-riboflavin composite film based on photodynamic inactivation (PDI) technology for antibacterial food packaging. PDI is a novel sterilization technology that has proven effective in medicine. This study focused on applying PDI to food packaging, where chitosan films containing photosensitizing riboflavin were prepared via solution casting. The resulting composite films exhibited good ultraviolet-barrier properties and had a visually appealing, highly transparent, yellow appearance.
The composite films were assessed as a salmon packaging material, where inhibition of bacterial growth was observed. The film is biodegradable and showed potential as a novel environmentally friendly packaging material for shelf-life extension of refrigerated food products.
All four articles appeared in Industry Intelligence during March.
« News feed