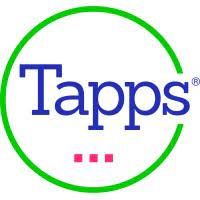 Tapps
HOW IT WORKS
The Power of a Website, Acts Like an App.
Tapps® makes it easy to design, build, share and scale your digital content for quick access from any device.
​
No coding. No waiting for IT. Ready to launch in minutes.
Yes, you CAN make an app - without coding knowledge or IT help.
With Tapps easy-to-use platform, you can create an app that gives you a custom solution for your business. Here's how it works:
1.
DESIGN: Start by choosing your own branded URL. Then apply your brand colors, logo and images to create your custom app
2.
BUILD: Next, select from over 20+ Action types to build your app.
You can add links, videos, menus, maps, files, share buttons and more. Then simply rearrange the modular components any way you'd like.
3.
SHARE: It's time to share what you've created! Every app you create with Tapps gives you a custom link/URL and QR code. You can also save your app to your home screen on any device.
Your app is always one tap away from being airdropped to someone across the room, emailed or messaged to a contact, or shared through social media.
Back to list
Visit website