AIPIA Virtual Congress Update: The rise and RISE of NFC
| 29-07-2020 |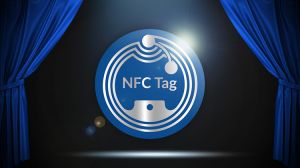 One of the cornerstones of intelligent packaging development has been the increasing use of RFID and NFC technology. As Raghu Das will predict, based on an impartial analysis, IDTechEx expects that almost 21 billion packages sold in 2030 will feature an electronic feature to enhance the package and the market global demand for electronic smart packaging features will be $895 million by then, from around $55 million today.
His analysis is well supported by the number of exciting NFC developments and initiatives being presented at this year's Virtual Congress, here is just a flavour:
Justina Lydekaityte, a PhD Fellow from Aarhus University, is talking about Extended User Interface: NFC-enabled product's packaging for enhanced user experience. Research shows that creating a bond with the consumer highly depends on whether the digital-physical object can impart a pleasing interface with the user. It aims to investigate the main barriers of NFC technology applied to smart interactive packaging. The research results are supported by experiments with consumers interacting with a NFC-enabled packaging prototype. These results could allow brands to dynamically adapt by improving their products and services.
Jonas Frauendorf project manager Digital Services at LEONHARD KURZ will discuss Smart and Interactive NFC Labels: The powerful solution to secure supply chains, protect products and interact with consumers. He proposes NFC technology provides full control and interaction for products from production to distribution to consumer. This starts from integration into production processes and continues along the entire supply chain. Smart and interactive labels enable stakeholders to get proof of authenticity and other information. Plus consumers get a true brand experience, he says.
Baris Yilmaz product manager STMicroelectronics will talk about ST25Connect and NFC Consumer Engagement, an Introduction to ST25Connect, which represents a network of partners and offers a dedicate Ecosystem solution for B2C companies looking for a fast "time to market" solutions.
Of course other speakers will be discussing NFC related technology too (see the next issue of this newsletter) and a whole Panel session is devoted to the NFC Forum and advances in Retail Payments.
So if NFC is your current focus of attention there will be plenty to learn about from the Virtual Congress program and demonstration area. Why not book your delegate pass (just €295) today and join us on 10th September as well as gaining access to the all the presentations and the exhibitors for a further 30 days at no extra cost.
« News feed