AIPIA Congress Special: New Global Alliance promotes Digital Deposit and Refund System
| 25-10-2021 |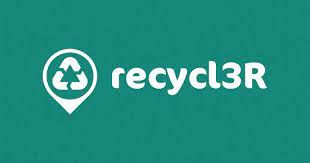 A Digital DRS (Deposit Return Scheme) is a new approach to Deposit Return Schemes, enabled through digital tracking of consumer products. It promises improved DRS performance to help step-change circular economies at significantly lower cost and carbon footprint according to Ivan Gonzalez, CEO of Recycl3R. He will introduce the scheme for the first time during his presentation at the AIPIA Congress on November 16th.
In the presentation he will present the Digital DRS Alliance, a non-profit collaboration of some of the world's leading industry and technology organizations that are working together to build and validate a Global Standard for a Digital DRS with an open and fully-scalable system suitable for any multi-stakeholder environment.
It will also show the actual prototype of the solution the Alliance is planning to test during 2022 in some regions in Europe.
SEE DIGITALIZATION IN PACKAGING CONGRESS AGENDA HERE
Earlier this year the company worked with sustainable packaging supplier and fellow AIPIA member, Paboco to develop a process to ensure that packaging material put on the market is recycled and to be transparent about the product's life cycle. This was achieved by offering an end-to-end solution of a paper bottle with digital direct printing of labels including unit-level traceability already applied at the Paboco production facility. A QR code leads consumers to receive practical and local recycling information.
"Packaging has more to offer than protecting and branding products. It can help reduce a product's climate impact by offering a low carbon packaging with waste management instructions. With new IoT technologies we can engage, encourage and instruct consumers how to recycle,"said Gittan Schiöld, Interim CEO/CCO at Paboco
Paboco has partnered with recycl3R and another AIPIA member Kezzler, to develop a recycling application concept. Cooperation was facilitated between the three companies as all are partly owned by the paper packaging material experts BillerudKorsnäs, of course, also a member of AIPIA.
« News feed