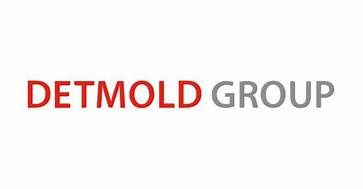 Detmold Group
Global innovators in sustainable paper and board packaging solutions.
Established in 1948, the Detmold Group is an Australian family-owned and operated business, supplying some of the world's largest and most iconic food and retail brands.
Detpak design, manufacture and supply the foodservice, fast-moving consumer good and industrial markets with world-class paper and cardboard packaging solutions.
Offering over 1,000 paper and board packaging solutions, Detpak's world-class design and printing service has earnt a reputation as a provider of high quality, custom printed packaging solutions.
In 1984, Detpak expanded from Australia into Singapore, then South Asia in the late 1980s, and China and North Asia in the mid-1990s. As the foodservice market grew, so did Detpak, and in the late 1990s we moved into the Middle East and South Africa in the early 2000s.
Detpak is an innovator in the foodservice market and was the first to bring waxed wraps to the Australasian market. Other market-leading product innovations include the Ripple-Wrap™ hot cup and more recently, the Precision Series™, aligning the volume of takeaway hot cups with the in-café equivalents.
We have teams that specialise in solutions for each of the four market sectors we supply; foodservice, FMCG, grocery and industrial sectors. At Detpak we employ technical experts and invest in the latest machinery to deliver a high level of customisation, innovation and functionality demanded in this market segment.
At Detpak's core is an entrepreneurial spirit and passion to make brands shine through superior quality, service, value, and commitment to the customer.
PaperPak provide premium paper packaging solutions to the retail sector.
PaperPak was established in 1989 and has grown to become a premier paper packaging business in Australia and New Zealand, servicing a variety of customers with a wide range of products and exceptional service.
With a comprehensive range of packaging solutions for retailers, PaperPak offer a large selection of Australian made high quality paper bags and cartons, including the largest range of recyclable retail packaging available in Australia and New Zealand market.
Our focus on quality and consistency for our customers is what really matters. At PaperPak, as a family-owned Australian business, it is what we have been doing for over 29 years.
Detmold Medical manufacture and provide the healthcare industry with high-level, professional products to promote personal protection and safety.
Providing critical personal protective equipment to the healthcare industry, Detmold Medical promotes high quality products.
Detmold Medical is a part of the Detmold Group, a leading manufacturer of paper and board based sustainable packaging products for a diverse customer base across both the foodservice and retail industry.
Cup & Carry make custom printing easy, fun and fast.
The team love to bring brands to life through the design and print of small-run paper packaging.
Born from the idea of making packaging simple, Cup & Carry make small quantities of custom printed packaging accessible to everyone. All products are designed and printed right here in Australia.
Our product range includes:
• Carry bags
• Cups
• Winery range
• Tissue paper and wrapping paper
• Food wraps
Ordering online is fast and easy, with a talented team of in-house graphic designers ready to bring your ideas to life, creating packaging solutions that are uniquely you.
Whether you are a retail shop, cafe, food and beverage outlet, winery or school… Cup & Carry have your printed packaging needs covered.
Cup & Carry also partner with promotional agencies, marketing and event management companies and other printers.
Drawing on the Detmold Group's sustainable product innovations, Cup & Carry provide recyclable and compostable options to suit a range of sustainability goals.
Back to list
Visit website