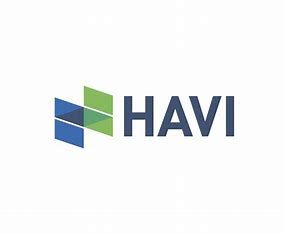 TMS HAVI
We Take Your Supply Chain's Performance To The Next Level
Since 1974, we have been delivering our promise so that our customers can deliver theirs. Today, we are proud to serve more than 300 customer brands with our unique combination of capabilities across the supply chain. Whether we are sourcing, storing or delivering products on your behalf, we bring unmatched category expertise and unrivaled operational excellence combined with powerful digital analytics and insights when managing your supply chain for you. Together, these enable our customers to keep their focus where it belongs – on growth and delivering a great experience.
At HAVI, we work behind the scenes to connect people with ideas, data with insights, supply with demand, restaurants with deliveries and ultimately, people with products they love. These connections help your customers enjoy the little moments -- the ones that set your experience apart every day in restaurants, retail locations, cars and homes around the world. ​
We also recognize that we have both the opportunity and the responsibility to create a better future for people, communities and the planet. Guided by our Purpose and Better Future Blueprint, we're taking action to make our own operations more responsible and partnering with customers and suppliers to advance more sustainable solutions.
We Deliver the Promise to Customers Worldwide
With HAVI teams based in more than 45 countries, we are proud to draw on the strengths of local know-how and global expertise to ensure our customers get what they need when they need it
Back to list
Visit website