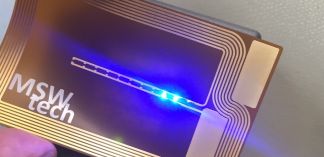 NEWS: What We Need from Printed Electronics
22-09-2017
Printed Electronics is one of the core products of the Active & Intelligent Packaging revolution. It has the potential to be the breakthrough technology for reducing costs and expanding functionality of intelligent packaging solutions, as well as providing both simple and highly sophisticated tracking and inspection systems (such as time, temperature indicators incorporating alerts and GPS).
But what do we actually need from PE products and providers? In his Congress presentation Wolfgang Mildner, owner of MSWtech, will explain how interacting with the customer is a key function and demonstrate how implementation platforms using silicon and printed electronics connect the user and the Brands to create customer value and business for packaging and the Internet of Things
MSWtech has analyzed PE technologies for customers to educate them to take the best use of it and develop programs and actions to get the best value applications, such as: large areas with functional elements, so sensors can be applied as a matrix to measure and control in two dimensions; light weight; thin and flexible substrates based add new possibilities for integration and packaging density; low cost with roll-to-roll production offering the most efficient way to produce in large quantities.
One area of interest is new materials (such as functional inks). These new classes of materials, for example organic functional materials, can be used as conductors or even semiconductors and can be put in solution to be used in printing processes. There are also hybrid approaches where functional systems can be integrated on flexible substrates together with conventional electronics.
His insights will provide a powerful roadmap for those seeking to discover the best and most cost and performance efficient Printed Electronic solution for their needs.
Find more information on Wolfgang's presentation here!
News overview