Virtual Congress Update: Food Safety and Reducing Waste in Focus
| 17-07-2020 |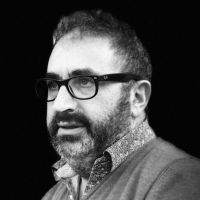 COVID-19 has had a remarkable impact on the food supply chain and issues such as food safety, security and reducing waste. Even before it reaches the consumer, hundreds of thousands of tonnes of food are wasted every year. In its presentation at the Congress Jenton Dimarco will explain that much of this is due to food labelling errors, which can lead to costly product withdrawals.
This presentation will show that the key to label verification is data sharing and analysis. In order to ensure that systemic failures are not incorrectly validated, such as telling the printer to print the wrong date and then checking it has, a robust label verification database linked to the producer's own production system is required.
Once that is in place it doesn't matter whether the labels are printed text, barcodes, RFID, NFC or any combination of these, it is then possible to deploy a highly resilient and traceable label verification system. The company will show how these operate on various food lines and demonstrate their real-world limitations and benefits.
In a Technology Stream broadcast: Shelf Life Extension for Fresh Foods: Challenges, Benefits and Innovation, SoFresh™ will outline the problem behind shelf life extension of fresh foods and describe clear paths to practical solutions.
The company will explain its methods to infuse food grade natural extracts into film or containers that emit controlled active vapour inside a food package. In a vapour state these have the ability to reach the mould spores that do not touch the packaging surface. These spores absorb the vapour which then slows down their metabolism to the point where it is difficult for them to thrive.
Since the vapour is derived from food extract it is safe for humans, says SoFresh. Already tested successfully on many foods such as bread, cheese and berries, results on various vegetables and fruits, dried meats and other low moisture foods that spoil easily by mould will be revealed.
"Consumers already have a heightened awareness of food safety issues and hygiene due to the coronavirus," said Andrew Manly, communications director at AIPIA. "They are also beginning to realise that packaging is playing a vital part in keeping their food safe and secure and is not just there to make it easy and convenient for them to shop and then become annoying to dispose of."
"The industry has a real opportunity to demonstrate the value of packaging for food safety and security. These two presentations, which will be joined by several others on related topics during the Congress, show very different aspects of how these issues are being addressed. Food safety is not a one dimensional matter. Be sure the Virtual Congress will be the only event to cover as many angles as possible," added Manly.
« News feed