Top quality wines protected by 'brittle' tag
| 10-01-2019 |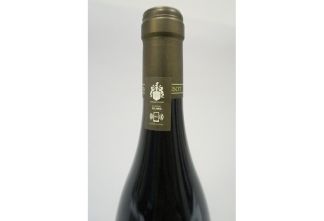 Toppan Printing has developed the Cachet-Tag™—an NFC1 tag designed to ensure that removal breaks the antenna circuit and makes reading impossible. It has been selected for use on all Grand Cru wines produced by Domaine Ponsot, a top quality wine producer based in Burgundy, France. Shipments of products using Cachet-Tag commenced in October 2018.
If the Cachet-Tag is removed from the wine bottle, the NFC tag breaks and the data on it can no longer be read. This can prevent relabelling and other types of fraud and is an effective measure against counterfeit and imitation products, says the company. The tag features a layer that has undergone special processing to make it brittle so, if the label is removed, the antenna circuit and NFC tag are broken.
Cachet-Tag uses NTAG® 413 DNA, an innovative, high-security IC chip with a cryptographic authentication function produced by NXP® Semiconductors. When the NFC tag is read, both ID information and unique authentication code information are acquired. High-level security is ensured as authentication information differs for each individual product and each NFC phone tap.
When scanned with an NFC-enabled smartphone, the data stored on the IC chip can be read by a dedicated app provided by Selinko a specialist in authentication, grey market detection and marketing services for connected objects. The result of authentication is then displayed on a smartphone to enable easy verification. The technology can also be used as a tool to provide consumers with product-related and other information, according to Toppan.
« News feed