Recyclable silver ink aims to enable sustainable smart packaging
| 13-10-2023 |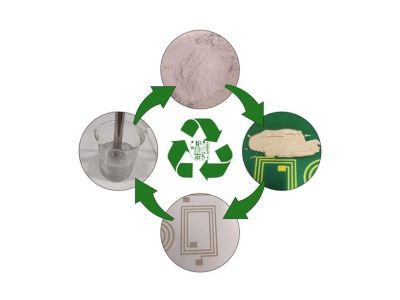 Researchers at Swansea University in Wales have developed a recyclable silver conductive ink which they hope can enable the creation of circular electronics without compromising performance.
While printed electronics can be added to packaging to increase functionality through IoT monitoring and asset tracking, and to create new user experiences for the next generation of technology-savvy consumers, it can make recycling of the packaging material more complex or even impossible.
The new, low-temperature curing ink was developed for screen printing conductive tracks, to provide a route to scale up the technology using commercially available processes...
ALL THIS AT AIPIA WORLD CONGRESS. SEE AGENDA AND HOW TO REGISTER HERE
« News feed