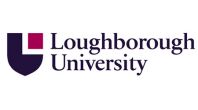 Loughborough University
Our combination of world class research, enterprising outlook, unparalleled sporting achievement and excellent student experience gives rise to something that is truly special, and distinctive among the UK's universities.
On our web pages we will give you an overview of our bold ambitions for the next ten years. We will educate winners, invest in our staff, grow capacity and influence, and continue to raise our standards and aspirations.
The success we enjoy is built on hard work and the high standards achieved by our staff and students. In a time of change in our sector we will maximise our distinctive approach to build on our achievements to flourish as much in our next century as we have in our first.
A desire to win pervades everything we do. We are, and will remain, the successful university.
Back to list
Visit website