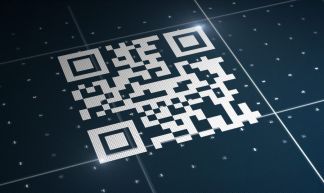 NEWS: QR Codes Coming of Age for Brand Owners?
21-10-2017
Amazon's ability to personalize consumer marketing is very powerful. Prompts on product pages offering items similar to those you've browsed and bought are just the start. The site also uses social info, shopping history and big data to determine products that would be "just right" for you. Brands trying to develop a nuanced marketing program need to be smart about reaching customers.
With QR codes poised to enter the mainstream, brands have a new opportunity to establish more direct customer relationships and access previously uncovered consumer data and insights. But if they don't go about it the right way, they can run the risk of giving up control of their data, their customers and their products.
As WIRED recently (and correctly) observed, QR codes were "just ahead of their time." US consumer engagement with codes has been on a steady increase over the last four years, particularly with millennials . This trend is set to skyrocket thanks to mobile operating systems adding native QR code readers and the rise of codes on social platforms.
Apple's new iOS 11 will bring a native QR code reader to the Camera app in more than one billion devices. Additionally Snapchat, Spotify and Facebook have all begun to utilize a customized QR code—sometimes called a "social code"—to help users connect with one another and pass content between friends.
These social codes bring the exciting potential for brands to connect with consumers. Unfortunately, this upside is overshadowed by the many downsides. Like selling on Amazon, brands that use codes created by Snapchat, Facebook and Spotify are denied a direct connection to their customers. The majority of the user data that's generated is owned by the networks, not the brands,
Just as important is that social codes require companies give up control of the user experience, meaning that brands miss out on significant opportunities such as showcasing provenance and or sustainability credentials.
Emerging smart product technology shows the way forward. By using a single, platform-agnostic QR code across their products, packaging and marketing campaigns, brands can reclaim ownership of their products—as well as the customer experience and the associated data generated by consumers. Connecting the codes to a cloud platform allows brands to turn their physical goods into owned media channels that establish direct connections with their customers. Today, direct customer relationships are no longer a "nice to have," they're essential for survival. Products serve as consumer goods brands' best chance at establishing one-to-one connections with the customers—but only if they also own the data.
A longer version of this article, by Andy Perrin appeared on BLOGTHNG in September.
News overview