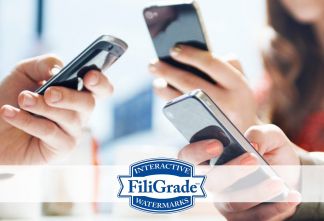 NEWS: Plastics recycling made simpler by watermarking
19-10-2018
One of the major issues facing the packaging sector at present is the huge negative reaction to plastics waste, particularly in the oceans, but also because the world is coming to dread the term 'single use' – even if in reality flexible packaging is a very resource efficient material.
How do we begin to sort and recycle the myriad of plastics materials?
Johan Kerver, CEO of Filigrade will explain how, with watermarks, all SKU's can get their specific watermark embossed in the blowing mould or other production process. It works on bottles, trays, lids, tubs and even on most foils.
The watermark can be read on high speed waste belts to sort to a high level so every fraction becomes more valuable. All kind of plastics, such as PET, PE, PEF, PVC, LDPE and HDPE, transparent white, coloured, black, are readable and thus sortable.
Come an hear how an intelligent solution is making recycling more possible for the plastics sector.
More about this at AIPIA World Congress REGISTER!
News overview