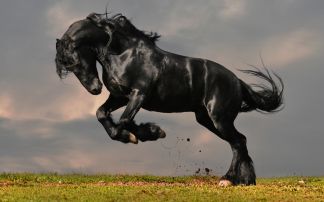 NEWS: Packaging the 'dark horse' of marketing says report
10-01-2017
Packaging design is the 'dark horse' of the marketing world and is 'vastly under-estimated', according to a new report from research company Nielsen. The company analyzed 9,900 product launches across Europe in the past two years and found 11 that "truly broke through" according to the story which appeared in the UK's Packaging News. These generated at £7.5m worth of sales in the first year of launch and maintained at least 90% in the second. Brands that performed well included Colgate, Air Wick and Whiskas.
"Package design is the dark horse of the marketing world. It receives little attention compared to other marketing disciplines, and its impact tends to be vastly underestimated," said Ben Schubert from Nielsen's Innovation Practice in Europe and co-author of the report. "Back-to-basics marketing such as how essential it is to stand out at the shelf has become slightly lost due to marketers' increasing focus on where to advertise in a media-saturated world. Nearly 60% of product decisions are made at the shelf, and 56% of European consumers say in-store discovery is one of their top information sources for new products, compared to 45% for TV ads."
Commenting Eef de Ferrante, executive director of AIPIA said, "This report re-enforces what the association has been saying for some time. Good design is very important, but new ways to engage customers and grab their attention, using A&IP, are now firmly on the agenda's of many Brand Owners. We have seen some major applications in 2016, with many more set to roll out in the coming year."
"Consumer engagement is a key element of A&IP adoption for many Brands. Marketing through packaging to millennial consumers and smartphone users of all ages is really gathering pace. So we expect packaging to go from being a 'dark horse' to a front runner in this particular race," he added.
News overview