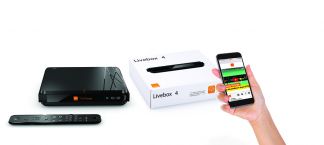 NEWS: Orange Rolls out Connected Packaging for its Products
15-03-2017
With 263 million customers in 29 countries, Orange is one of the world's leading telecommunications operators. It has chosen MYPACK to connect 25 of its home range products via the packaging. This versatile and cost-effective technology is seen by Orange to support customer experience and brand engagement, it claims. MYPACK also offers rapid deployment from any desktop or tablet.
The way it works: By registering and uploading packaging visuals (.jpeg, .png, .pdf) onto the MYPACK CONNECT platform a company can drag-and-drop videos, images, external links, digital elements and assign them to one or multiple packs. The branded content is now visible to all MYPACK users just by scanning the packaging with their mobile.
Users can search for the free MYPACK application on the App Store and Google Play to join its user community, enabling them to scan packs around them. If a Brand already has an app they can upgrade it with the company's SDK plugin to offer the packaging recognition functionality to your customers.
MYPACK CONNECT allows brands to share any corporate content and distributor's content to customers, as well as the ability to engage in an interactive conversation by allowing them to share their own stories via the customized option.
The company has developed patented technology that can create discreet graphic components and transform each packaging into a unique object. Customers can upload their own content directly from their mobile and make it accessible to the end user.
In March 2015, Orange presented its new strategic plan "Essentials2020" which places customer experience at the heart of its strategy with the aim of allowing them to benefit fully from the digital universe and the power of its new generation networks, it says. The new connected packs are part of this strategy. This digital activation has been driven by Orange Open Internet of Things (IoT) Lab located at Orange Gardens, the group's innovation campus in Châtillon, France.
News overview