One quarter of alcohol consumed in many emerging markets is illicit
| 10-01-2019 |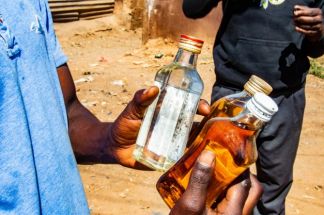 If you needed to sober up after all the seasonal merriment a new White Paper from Euromonitor, which provides strategic market research, says illicit alcohol accounts for 25.8% of consumption in 24 countries studied in three regions: Africa, Latin America and Eastern Europe (including Russia).
Top of the league in regional terms is Africa, where a massive 40% of alcohol is counterfeit or made outside the regulatory framework. Eastern Europe follows with 27%, and then Latin America with just under 15 percent. This adds up to more than 11 million litres of fake or dangerous alcohol and a huge loss in revenue to tax authorities, estimated around $3.5 billion.
"The groundbreaking findings from the study clearly demonstrate a need to improve global regulatory conditions on alcohol. Complex and inadequate regulations as well as taxation can generate undesired consequences. There must be considerate attention put on this subject," said Lourdes Chavarria, senior consulting practice manager – Illicit Trade at Euromonitor International.
The report identifies several reasons for the widespread abuse in these countries. These are low awareness of the risks, low prices driving demand, excessive regulation and tax on legitimate products that can encourage a black market, a lack of enforcement and poorly-regulated distribution channels. Of course other factors, such as corruption and local custom and practice play a significant role too.
Unsurprisingly spirits are the main target for makers of illicit alcohol, accounting for 81% of consumption, while wine (9%) and beer (10%) are a long way behind. This may explain why "Health risks are more prevalent in countries where illicit alcohol consumption is focused on artisanal beverages, counterfeit / unregistered brands, and surrogate products. While fiscal risks are higher in countries with a greater presence of tax leakage or smuggling," says the report.
Commenting on the findings Eef de Ferrante, executive director of AIPIA, said, "These figures clearly demonstrate the need for better authentication and supply chain management as well as anti-counterfeiting measures on original packaging. There is much A&IP can do to help."
For a full copy of the study, visit Euromonitor Blog
« News feed