New NFC tag from Toppan replaces plastic with paper as substrate
| 07-02-2023 |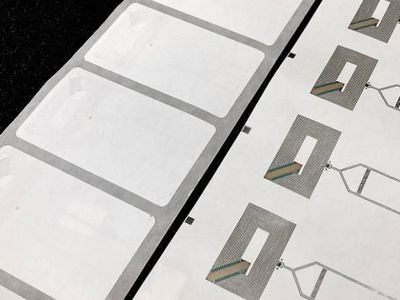 Toppan, a longstanding AIPIA member with interests globally in communication, security, packaging, décor materials, and electronics solutions, has developed a near-field communication (NFC) tag label that uses paper material as the substrate for the antenna instead of conventional PET film.
Global sales of the new tag label were launched in January with Europe expected to be a promising market due to the high level of environmental awareness.
In addition to reducing plastic consumption to zero by switching to paper, a new circuit fabrication technology ensures sufficient communication performance as an NFC device, says the company. Taking advantage of the properties of paper as a substrate, the NFC tag label is designed to break when it is removed, making communication impossible which prevents fraudulent use through the reattachment of labels...
« News feed