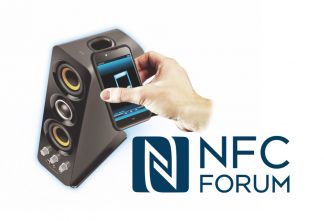 NEWS: New Agreement Will Speed Up NFC Adoption
19-07-2017
AIPIA has joined forces with The NFC Forum by signing a liaison agreement. The Forum has also inked a similar agreement with the Wireless Power Consortium (WPC). These alliances will allow for the adoption and usability of Near Field Communication (NFC) in packaging and wireless charging.
"These collaborations were established in order to promote, educate, and increase interest in and the use of NFC," said Paula Hunter, executive director, NFC Forum. "Our liaison relationships are focused on unleashing innovations and removing barriers to interoperability for industry and consumers so that businesses and people everywhere can take advantage of NFC technology."
"AIPIA is delighted to be working with the NFC Forum to increase the understanding and adoption of Near Field Communication technology in the packaging sector. This is already a key component of many smart or intelligent packs. By setting up this liaison agreement there will be a better flow of information, which we feel sure will increase the number of NFC enable packs in the marketplace, as well as ensuring the correct standards and protocols are observed," said Eef de Ferrante, executive director of AIPIA
For industry and consumers, these liaisons signal a significant step forward in ensuring that homes and workplaces will benefit from the greater ease, simplicity, and enhanced security that NFC can deliver to product packaging and wireless charging.
The new partnership agreements paves the way for accelerated NFC adoption. AIPIA and the NFC Forum will focus on developing the latest technological innovations in intelligent and active packaging solutions. Early applications of NFC technology in smart packaging include time-temperature monitors and smartphone-enabled interactive labels and tags.
This will be the fastest growing segment, increasing at a double-digit annual rate as NFC becomes more commercially feasible for large-volume consumer products instead of for primarily high-value goods.
The NFC Forum's mission is to advance the use of Near Field Communication technology by developing specifications, ensuring interoperability among devices and services, and educating the market about NFC technology. The Forum's global member companies are currently developing specifications for a modular NFC device architecture, and protocols for interoperable data exchange and device-independent service delivery, device discovery, and device capability.
News overview