Looking Absolutley Fabulous – the packaging too!
| 11-03-2019 |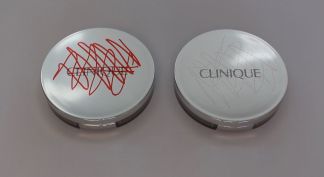 MetaShield a USA based innovator in the field of advanced materials, has launched MetaShieldCLEAN™, a fully transparent, nanotechnology-based coating that repels a significant amount of the stains, dust and dirt which can accumulate on consumer packaging during everyday use.
The patent-pending coating is ideal for the cosmetics industry, where the appearance of the product post-sale enhances and preserves brand value. But there are also potential applications for electronics and appliance products.
The new formula has a low volatile organic compounds (VOC) high solids content, which is a sustainable and environmentally friendly alternative to other aqueous or solvent-based clear coatings, the developers explain.
"Cosmetics companies understand that the package is their face to the world, and products that make consumers look fabulous should also look fabulous, even after purchase and everyday use," said Martin Ben-Dayan, CEO of MetaShield.
The formula can be applied to most surfaces, so could be a solution for a variety of other consumer products in industries where it is vital to keep surface components clean, such as electronics and the growing number of sensors that are used in Internet of Things (IoT)-enabled products.
The company's research team tested MetaShieldCLEAN by applying the nanotech coating to cosmetics packaging and exposing them to common sources of dirt, dust and staining agents – including blush, foundation, eye shadow, nail polish, and even permanent markers. In addition to repelling dirt and stains, coated products were much easier and faster to clean in lab testing.
Currently, most plastic packaging is coated with UV lacquers whose primary function is to enhance scuff and scratch durability. MetaShieldCLEAN's anti-dirt and anti-stain function can also reduce the microbes and germs on coated surfaces, and protects against chemicals such as acetone, ethanol, isopropanol and lacquer thinner, it is claimed.
The product is available for sale and distribution with the availability of one litre sample kits and is easily spray coated and UV cured using commercially available equipment, says the company.
« News feed