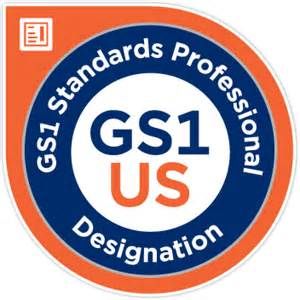 NEWS: Integration of GSI Standards with IoT Technology
04-07-2017
EVRYTHNG, the Internet of Things (IoT) smart products platform for consumer products, has launched the first ever integration of EVRYTHNG Active Digital Identities™ with GS1 Standards, it says. The integration enables brands to use the billions of existing GS1 identifiers deployed on consumer goods to web-enable their products and drive new digital applications across the product lifecycle. EVRYTHNG is a member of the GS1 US Solution Partner Program.
GS1 US is an information standards organization bringing industry communities together to improve supply chain business processes through the adoption and implementation of GS1 Standards. It is the most widely used set of information standards in the world, which uniquely identify products, services, assets, and locations worldwide to support supply chain visibility and efficiency.
With the implementation of GS1 semantics in an IoT framework, EVRYTHNG now provides operational support for all GS1 identifiers and GS1 data sharing standards. This enables all brands already working with GS1 identifiers to seamlessly and rapidly apply IoT technology to drive new digital product lifecycle management capabilities, it claims. GS1 Standards are used globally to identify products—critical to enabling products to work with different systems and applications.
"GS1 identifiers are the standard in global commerce, and identify billions of products in the supply chain around the world. It's both exciting and important to the digital transformation of the consumer product industry to leverage GS1 Standards with EVRYTHNG's IoT technology, providing a shortcut for brands to switch-on their products as digital assets and manage digital product lifecycle at industrial scale," said Niall Murphy, co-founder & CEO, EVRYTHNG.
"As a GS1 US Solution Partner, EVRYTHNG will help our members maximize their existing implementation of GS1 Standards and adapt their digital strategies to a more technology-driven, IoT world," said Siobhan O'Bara, senior vice president, industry engagement & services for GS1 US.
Bill Toney, vice president of RFID market development at Avery Dennison, commented," This GS1 standardization introduces the extension of the RFID EPC standard with 2D barcodes to unlock in-store consumer experiences, with the goal of enhancing store traffic, in addition to capturing in-store shopping journey data received from the same online customer. This is exciting for both the industry and the advancement of omnichannel strategies."
News overview