First high security, smartphone readable PVC shrink-wrap trial in Asia
| 07-01-2020 |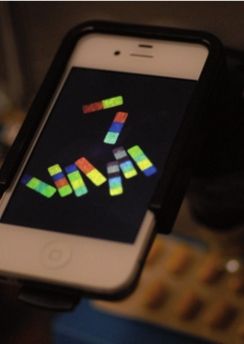 Product authentication and consumer engagement solutions provider YPB Group has announced the signing of the second early adopter of its high security, smartphone readable, authentication technology MotifMicro. OPP Gravure Printing has signed a 6 month agreement to explore product innovation and the commercialisation of MotifMicro with its customer base in Thailand and SE Asia.
OPP Gravure is a leading printer in Thailand with a range of domestic and multi-national consumer brands producers, such as Kelloggs as customers, and with specialization in industries such as food packaging, pharma, personal care products and vehicle spare parts. OPP's particular expertise is in PVC products and shrink wrap with its output applied to approximately 250m units of its customers' production per annum.
YPB's recent creation of a high security, smartphone readable shrink wrap, announced last November, was in collaboration with OPP at its Bangkok plant. MotifMicro was successfully incorporated into a shrink-wrap production line under high volume production conditions. YPB believes this is the world's first high security, smartphone readable PVC shrink-wrap product of its kind.
The contract is expected to produce revenue in Q1 2020 from the 6 month early adopter agreement with customers charged on a per unit basis. Presently, it is too early to satisfactorily predict the quantum of any revenues, say the companies.
This early adopter programme with OPP follows the September 2019 agreement with China's leading security label producer, PanPass, as the first early adopter of MotifMicro, and its certification as meeting FDA food contact specifications by Switzerland's SGS.
YPB Group CEO, John Houston, said: "This second partnership so soon after MotifMicro's successful achievement of high functionality under "real world" conditions reflects its uniqueness and commercial potential. It also strengthens our route to market in Thailand and SE Asia with a capable, innovative and widely respected partner."
« News feed