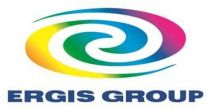 ERGIS S.A.
The ERGIS Group, which has been developed consistently since 1998, is a leader in plastics processing in Central and Eastern Europe. The Group consists of modern and innovative companies, which makes it an example of a dynamic enterprise with a stable market position. Our organisational culture is based on: expansion,sustainable development and innovativeness.
Expansion
The international nature of the ERGIS Group allows it to consistently expand the group of its customers. We continue to improve in order to achieve our ultimate goals: customer satisfaction and supreme quality. The combination of tradition and experience with innovation and enthusiasm allows us to provide customers with products of the highest quality at a reasonable price point.
Sustainable development
We understand and appreciate the concept of human resources. Our company is created by personalities without whom its dynamic development would not be possible. We care about our surroundings. We pay great attention to protecting the environment during our production processes. We utilise the latest recycling technologies in order to minimise the negative impact on the environment.
Innovativeness
Top quality is guaranteed by a modern infrastructure and a state-of-the-art machine park which we continuously strive to improve in order to provide our customers with top quality products.
Back to list
Visit website