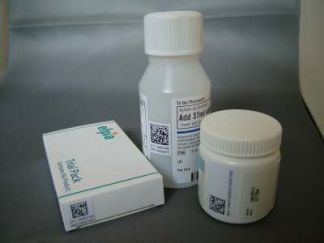 NEWS: EU Moves Towards Inclusion of QR Codes on Pharma Packs
20-06-2017
Allowing QR codes on medicines packaging is being considered by European regulators, reflecting the shift towards digital communication between drug makers and patients, according to a recent article in Securing Industry. The move shows that EU regulators are in favor of using on-pack codes in a way that extends beyond compliance with the drug authentication principles – based on 2D datamatrix codes - enshrined within the Falsified Medicines Directive.
The huge increase in smartphone use means more and more companies are using QR codes to interact with customers. For pharmaceuticals, this code would be included on the packaging and link to webpages maintained by drug companies or the National Competent Authorities. The European Medicines Agency (EMA) issued guidance on using QR codes on packs in 2015.
According to a recent position paper, Europe's Heads of Medicines Agencies' Co-ordination group for Mutual recognition and Decentralised procedures – human (CMDh) says the 2D codes that can be scanned by a smartphone could be useful as a means to provide product information for both prescription and over-the-counter medicines.
The group says QR codes are not mandatory but any inclusion of a QR code would be automatically accepted by all Member States "without any further assessment". The intention of including a QR code would have to be declared in marketing authorization applications, the details of which the CMDh outlines in the position paper.
The CMDh has also agreed that elements that can be provided via a QR code include approved product and statutory information, and risk minimization material such as education material.
But it goes on to say: "The inclusion of the QR code cannot replace the inclusion of the statutory information (printed package leaflet)." Rather the QR code would be a way to provide "updated information" on medicinal products, which may not be included on the printed leaflet.
It also notes that some countries allow the QR code to link to additional information such as video content. The inclusion of such extra information should be managed and discussed nationally.
The position paper only considers the use of QR codes for product information, and stresses that only 2D datamatrix codes can be used for manufacturing processing and as a safety feature under the falsified medicines legislation. The position of the QR code is also discussed in the paper.
News overview