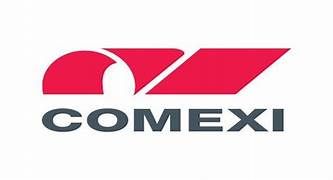 Comexi
Comexi, founded in 1954 by the Xifra family, has wide experience in manufacturing capital goods for the flexible packaging conversion industry. Comexi is made up of five product lines, each one specialising in a different conversion process: flexography print, offset print, laminating, slitting and logistics complements.
Each line provides a global solution to the demands of a market in constant development, with competitive and personalised equipment including the latest solutions in innovation, technology and sustainability. These three characteristics define our spirit and have made us leaders in machinery solutions for flexible packaging conversion.
The Comexi CTec technological centre, created in 2013, upholds the philosophy of our founder: providing support and transmitting knowledge to the various agents involved in the flexible packaging industrial process.
We have more than 36.000 m2 divided into two production centres in Brazil and Riudellots de la Selva (Girona, Spain), as well as an office in Miami (USA) and Moscow (Russia).
In order to attend to and give optimum responses to our clients, we have a commercial network in over 100 countries and a spare parts network, with immediate technical assistance available, so as to minimise the waiting time due to travelling and logistics.

THE VALUES that guide our behaviour and that of our collaborators, are sustainability, commitment, simplicity, austerity, humanism and professionalism.


Back to list
Visit website