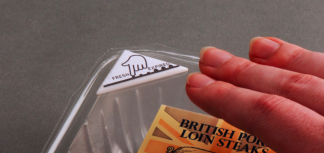 NEWS: Dealing with the downside of date codes in a data age
17-10-2017
The arguments regarding Sell By, Use By and Best Before dates on packs of perishable continue to excite the interest of Brand Owners, Retailers and Regulators, not to mention the poor, confused, or misled, consumer. The European Commission has had several forays into the subject and it is quite clear from several reports and studies that date codes on labels should be nearing the end of their own particular "shelf-life."
Following the insights gained from his tenure as Founding CEO of It's Fresh and its successful worldwide commercialization, Laurence Kayson will present this further topical issue in his Keynote address at the Congress. He will describe the opportunities and challenges faced when launching new smart technologies, and particularly how the right approach with sensors and indicators can potentially address the date coding waste problem using smart data.
His latest venture, Mimica, is developing an award-winning food expiry label called Mimica Touch (previously known as Bump Mark) that is set to disrupt the food packaging industry and have a dramatic impact on food waste.
Mimica is creating the next generation of food expiry labelling that reduces food waste and improves food safety. This first product, Mimica Touch is a patent-pending bio-responsive food expiry label that reacts to the environment around it and provides tactile information.
The It's Fresh! filter, which includes the unique 'e+ active', works by removing ethylene, the ripening hormone, from fresh produce, creating a protected atmosphere or 'Freshasphere' around all types of fruits and vegetables. In transit, in stores and in the home the non-invasive It's Fresh! filters delay over-ripening, reduce losses and increase sales and profits, says the company.
Find more information about Laurence's presentation here!
News overview