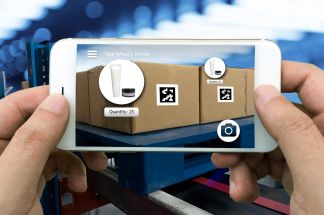 NEWS: Connected Corrugated Packaging for Mass Markets
18-04-2018
DS Smith, one of the global suppliers of corrugated packaging, is helping to amplify the benefits of serialization in the pharmaceutical industry with pre-serialized, connected corrugated packaging solutions. Its Packaging Connectivity product can link corrugated packaging to any existing or planned primary packaging serialization or run a separate system. These can either meet or anticipate the FMD requirement or enable track & trace and consumer engagement benefits, says the company.
Each pre-serialized package has a unique identity which can be linked and aggregated with information about the product contents and events occurring on all desired stages of the supply cycle. With pre-serialized corrugated packaging it is possible to optimise the efficiency of the processes in the supply cycle, ensure authentic products and hinder grey market activities. It claims.
The company has the capability to apply mass pre-serialized identities in the shape of various overt or covert marks, thanks to its ground breaking digital preprint presses for corrugated packaging. Together with a network of digital post print options across Europe, it say it has the capability to deliver connected packaging at scale.
These connected packaging solutions can increase transparency, traceability and the efficiency of supply cycles. Packaging Connectivity is modular and there is flexibility in the options, according to the needs in different supply cycles.
All about A&IP Summit
June4-5, Jersey City
News overview