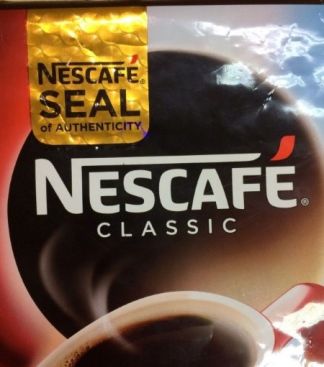 NEWS: Classic Coffee gets Seal of Authenticity
01-09-2016
India's largest global flexible packaging solution company, Uflex has created a 'Seal of Authenticity' for India's biggest food company, Nestle India, to help it protect its celebrated coffee brand, Nescafe Classic.
The 'Seal of Authenticity' is an especially engineered tamper-proof brand protection/anti-counterfeiting solution that does not impact on the retail price of the product, says the company. The seal, among several other features, comprises an innovative 3D reflective lens image using transfer technology.
The development of this brand protection feature was achieved by a strong project team which involved an external agency that created the lens; the holography business unit at Uflex that prepared the master to enable replication of the lenses; and the converting/packaging business at Uflex, which successfully transposed this technology on to the laminate using transfer technology.
The company believes this is a cost effective yet 'impregnable' anti-counterfeiting solution which can be affordable to a wide range of brands. Since the solution has been offered to Nescafe Classic, other brands have asked for similar brand protection solutions, according to Uflex. With the Indian FMCG counterfeit and smuggled goods market thought to be a staggering $10 billion annually there should be no shortage of demand for this type of product.
Mr. Ashok Chaturvedi, Chairman and managing director, Uflex said, "This is one of the very many innovative solutions that our organization offers to clients across the globe. By engineering 'The Seal of Authenticity', Uflex has introduced an insurmountable technology barrier; application barrier and process 'Know How' barrier in the brand protection solution arena."
REGISTER FOR
AIPIA CONGRESS NOW
News overview