BUSINESS NEWS: Logmore raises €4.5M funding. Applied DNA gets nod from FDA
| 06-05-2020 |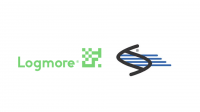 AIPIA member Logmore, the Finnish data logging developer has closed a €4.5M Series A equity investment round. The round was led by Nordic Ninja VC (FIN) in partnership with Icebreaker VC (FIN), Trind Ventures (EST), Tekton Ventures (USA), and Jaakkoo-Taara (FIN), to fund Logmore's global expansion.
The company plans to use the new funding to expand their operations aggressively worldwide with emphasis on opening new offices and recruiting teams in both North America and Asia in addition to expanding operations in Europe during 2020.Since the launch in March 2019 Logmore has seen 150+ enterprises adopt its subscription-based service, based on embedded QR technology.
"It wasn't long ago that Logmore was just a lone woodchopper's idea. After launching the service we've been working hard to make critical shipment condition monitoring, such as temperature monitoring of food and pharmaceuticals, easy, efficient and reliable. We are very excited to bring transparency and security into the global supply chains," says Janne Juhala, the founder and CEO.
"QR technology was invented in Japan and has been used for contactless payment for years. Logmore has taken this technology to the next level to ensure the quality of deliveries," said Tomosaku Sohara, managing partner of Nordic Ninja VC. "We're looking forward to supporting the company as they scale up globally."
In another development Applied DNA Sciences, based in NY State, USA, has announced that the Emerging Technology Team of the US Food and Drug Administration (FDA) has accepted the company into its Emerging Technology Program (ETP) for the molecular tagging of Solid Oral Dosage Forms , so creating a pathway for molecular tagging of pharmaceuticals and packaging.
The ETP serves to help promote the adoption of innovative approaches to pharmaceutical product design and manufacturing. It offers technology companies and their pharmaceutical customers the opportunity to discuss, identify, and resolve potential technical and regulatory pathways early in the development and implementation of novel technology.
"With the overwhelming majority of domestic drug production reliant on the importation of active pharmaceutical ingredients from overseas sources there is an underappreciated and pressing need for product security across global pharmaceutical supply chains," stated Dr James Hayward, president and CEO of Applied DNA.
The company already works with partners such as Colorcon, Videojet and Schreiner Group to drive the adoption of its authentication technology, to deter counterfeit and adulterated drugs in the legitimate pharmaceutical supply chain.
« News feed