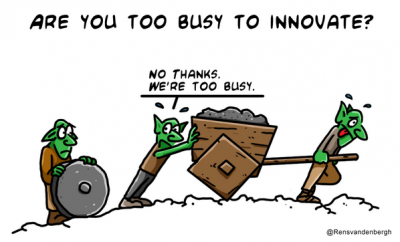 NEWS: Are you too busy to innovate?
24-05-2017
The Evolution Revolution!
Last year the AIPIA Congress showed just how much traction Active & Intelligent Packaging had gained across many markets and for so many reasons. THIS YEAR the Congress is looking directly at Brand Owners and how they can take advantage of these technologies, how packaging can become a Brand media channel, or the most obvious communication tool with the customer….
Let's not forget that the Congress is the ideal platform for makers of Active Packaging - for extending shelf-life and holding back those nasty microbial bugs. Retailers and Food Manufacturers will be taking more notice we hope – and expect. It's a winning solution for the bottom line AND the planet!
And we are going to make the Congress even more dynamic, with a series of HACKATHONS. The HACKATHONS will involve groups of delegates, experts, speakers and suppliers in interactive sessions where you get together as a team to brainstorm and develop a potential solution. Then we can pool the ideas to go to the next stage.
For those who don't know HACKATHON is a combination of Hack and Marathon, but is really a sprint where lots of people from different areas of expertise get together to focus on and come up with possible solutions to a subject or issue – in this case the experts are YOU!
Of course there will be plenty of live demonstrations of the latest Active & Intelligent Packaging developments and the usual blend of top class presentations and networking time. It's the Active & Intelligent Packaging industry's unmissable event!
News overview