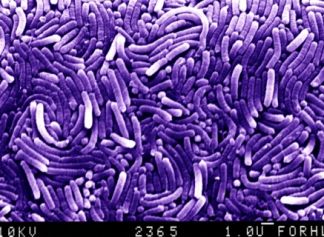 NEWS: Antimicrobial Packaging Market worth $10 Billion by 2021
10-01-2017
According to a report issued in 2016 by MarketsandMarkets the antimicrobial packaging market will be worth just over $10 Billion by 2021, rising from $7.28 Billion in 2015, at a CAGR of 5.54%. The report is entitled Antimicrobial Packaging Market by Base Material, Antimicrobial Agents, Technology, Pack Type, Application, Region - Forecast to 2021.
Rising concerns about food wastage, growing consumer awareness about health-related issues, rising consumption of products with shorter shelf life such as fresh meat products and increasing demand by various end-user industries such as food & beverage, healthcare, personal care, consumer goods, and agricultural products are the major factors driving the growth of the antimicrobial packaging market, says the report.
Additionally, with rapid urbanization and demand for better quality products across the globe, there is an increasing need for antimicrobial packaging. Food & beverages is projected to have the largest market share and dominate the antimicrobial packaging market from 2016 to 2021. Healthcare is the next application to play a key role in changing the antimicrobial packaging landscape and is projected to grow at the second-highest rate during the forecast period.
The segmentation for this report is based on base material, technology, antimicrobial agents, pack type, application, and region. Pouches are projected to form the fastest-growing pack type in the antimicrobial packaging market as it can be used to pack various types of products belonging to different industries. The next pack type that has the largest market share is cartons as they are widely used across the food & beverages industry. Other types of pack types are trays, bags, cups an lids, cans and blister packs.
Antimicrobial packaging solutions are widely used across regions. The Asia-Pacific region leads the market due to its large population and its proven identity as a major manufacturing hub that offers production opportunities at affordable costs to companies. As antimicrobial packaging is used widely by different industries, this region, which is witnessing major growth in all target sectors, has become a large market for these packaging solutions. This is followed by Europe, which is the second-largest market, followed by North America and Rest of the World.
The global market for antimicrobial packaging is dominated by players such as BASF SE (Germany), Dow Chemical (USA), Mondi (South Africa), PolyOne Corporation (USA), Biocote (UK), Dunmore Corp (USA), Linpac (UK), Microban Int (USA), Oplon Pure Sciences (Israel), and Takex Labo (Japan).
News overview