AIPIA Congress Review: The numbers ADD UP!
| 14-10-2020 |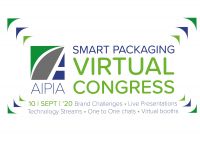 One of the benefits of running a Virtual event is that it provides plenty of statistics, or better to call them data these days, which can give some clear indication about how the presentations were populated as well as how many people visited the presentation area. As with many conference and event organisers, AIPIA took a leap in the dark by running such a complex event as its Congress on line. It is nice to report 'It went very well!'. Here are a few numbers to show you why we and, more importantly, the participants are generally happy.
During the 'live' Congress 30,000 'visits' were made to find out more information, attend sessions or look for individual profiles. On the day the Pavilion (demonstration) area recorded almost 9,000 individual clicks, with most stands seeing 200+ views and the top four above 400.
While it is harder to quantify the attendance at individual presentations, partly due to the format of the day (with simultaneous sessions) and because people do tend to hop around, no talk was seen by less than 40 and most upward of 60. This compares well with the averages at a live event. The Keynotes and panels were viewed by well over 200 delegates and the Brand Challenges by almost everyone registered and paying.
"We learnt a lot during the day and perhaps our biggest challenge was to ensure all the technical bits worked well, so no one froze and the screens did not go blank!" said Eef de Ferrante, managing director of AIPIA. " It was also good to see delegates made use of the additional time the presentations and booths were available to them. There was a steady stream of visits after 10th September to access the sessions over again. We even had registrations after the day!" he added.
The demonstration area operated on a different software platform to the Congress talks, so the 9000 clicks were unique to the pavilion and its 30 stand holders. "Recently we did an additional 'live' day for the demonstrations and this achieved several hundred additional registrations. Existing delegates could also revisit. I am pleased to say almost all the exhibitors populated their booths again," explained Martine Groeneveld, the event coordinator at AIPIA.
"While we are delighted with this outcome, there is nothing quite like the buzz and energy of a real live AIPIA Congress. We hope to be back with that in Autumn 2021," said de Ferrante. "In the meantime we are working with our partners in China, India, Brazil and the USA to see what the best plan is for holding summits earlier next year," he concluded.
« News feed