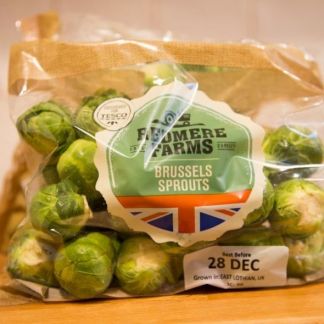 NEWS: "Best Before' Labels Going at Tesco…What's Next?
03-06-2018
Tesco has announced plans to remove 'Best Before' dates from almost 70 fruit and vegetable productsin an effort to reduce the amount of usable food being thrown away, according to a report in the Independent newspaper in UK. The labels will be removed from popular lines such as apples, potatoes, tomatoes, lemons and other citrus fruit and onions, among others, the report says.
The supermarket said its decision was based on research by the National Federation of Women's Institutes (NFWI) which found that less than half of respondents understood what 'best before' dates mean. Best before date labels are added by retailers as a quality indication, and show that food might not be at its best but is still edible. Use by labels indicate that there is a safety risk if food is eaten after a certain date.
The Food Standards Agency states that "the best before date….. is about quality and not safety. The food will be safe to eat after this date but may not be at its best."
"We know some customers may be confused by the difference between 'Best Before' and 'Use By' dates on food and this can lead to perfectly edible items being thrown away before they need to be discarded," said Tesco's head of food waste, Mark Little.
"We have made this change to fruit and vegetable packaging as they are among the most wasted foods," he added. "Many customers have told us that they assess their fruit and vegetables by the look of the product rather than the 'Best Before' date code on the packaging."
The move follows a pledge by Tesco last year to end edible food waste by March 2018. Chief executive Dave Lewis said in December 2017 that the supermarket would become the first UK retailer to stop throwing away food suitable for human consumption, and challenged rivals to make a similar effort.
Commenting on the report AIPIA executive director Eef de Ferrante said, "This is an important first step along the road to providing consumers with information about the actual condition of the product inside the package. We hope Tesco will now look at the many A&IP companies providing this technology. It could mark a sea change in the whole area of condition monitoring and we applaud the UK's biggest supermarket chain for taking this courageous and challenging decision."
News overview