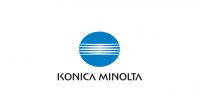 Konica Minolta
On February 10th, 2014, Konica Minolta, Inc. (Konica Minolta) announced that the company is establishing Business Innovation Centers (BICs) in 5 major regions around the world to develop new businesses responding to regional customer needs and markets.
As the core engine of growth for Konica Minolta, the BICs' mission is to gain a deeper understanding of customers' needs and deliver the greatest value to the world.
The BICs are the team passionately working in the entire lifecycle of new business development from ideation to actual business.
Since establishment, the BICs have been closely collaborating with a diverse range of entities, such as academic institutes, research institutes, partner companies, and startups. The outcomes of collaboration become the co-innovations for customers and BICs. Each BIC strongly believes that open and collaborative innovation will brighten up our future daily life and workplace.
Back to list
Visit website