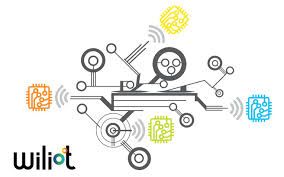 NEWS: Venture Capitalists Invest in Battery-Free Bluetooth 'Smart Everything'
17-11-2017
Wiliot, a fabless semiconductor start-up company, has closed an investment round with Qualcomm Ventures, the investment arm of Qualcomm Incorporated, and M Ventures, the strategic, corporate venture capital arm of Merck KGaA, Darmstadt, Germany, a leading science and technology company. The announcement was made in conjunction with the opening of the AIPIA Congress in Amsterdam where the company made its first public presentation to leaders in the packaging industry.
The latest investment round comes on the heels of a Series A Round financing effort that yielded $14m with forward-thinking strategic technology investors Grove Ventures, Norwest Venture Partners, and 83North Venture Capital. This first round closed in January, the month Wiliot was founded.
The company, whose research and development arm is based in Israel, says it is on course to develop a wireless technology that will eliminate a reliance on batteries or wired power to vastly accelerate the Internet of Things with the vision of creating a world of 'Smart Everything.' The new technology, which powers itself by harvesting energy from radio waves, enables a sensor as small as a fingernail, as thin as a sheet of paper, and an order of magnitude reduction in price and cost of maintenance.
"This technology will allow a sensor/radio/processor combination to be embedded in products, packaging, etc. so that these things can be smarter and communicate with other Bluetooth devices, including smartphones," said Tal Tamir, CEO and co-founder of Wiliot.
The possible applications are wide-ranging in scope, including but not limited to connected packaging. "Wiliot's passive semiconductor technology under development could disrupt the marketplace, highlighting the vast potential of passive Bluetooth's low cost, size and long-term cost of ownership in a variety of applications," said Samuel McLaughlin, Research Analyst, ABI Research.
Proof of concepts is scheduled to start in 2018, and a delivery to market date in early 2019.
News overview