Supply Chains under Pressure: Learn how Smart Packaging can help Supply Chain Efficiency
| 31-08-2021 |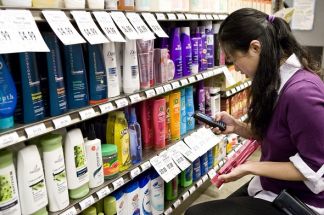 AIPIA's next event in its 2021 Smart Packaging virtual series is a review of some of the latest Smart Supply Chain technologies available on the market and how they can relieve some of the intense pressure currently being experienced globally in food and beverage, pharma and CPGs generally .
Click HERE to take a look at the latest program news. As usual it will develop in real time, right up until the event on October 7th 2021. AIPIA events are known for their fast track route to better understanding of relevant Smart Tech, so register today!
Supply Chain security and management is now a top priority all along the value chain, from producer, through packager and distributor, to the retailer and end consumer. Covid 19 has highlighted the need for technologies to ensure the authentication and time/temperature controls which Smart Packaging offers. There are many other valuable aspects to investigate, such as how this Smart Packaging technology can relieve the skills and staff shortages being experienced currently.
So far the line up of speakers is impressive and continues to grow (see the on line agenda for details). Topics already on the program include:
Technology influence in Pharmaceutical brand supply chain. A close look
Active Packaging Solutions for a more Sustainable & Resilient Seafood Supply
USER CASE: integration of smart packaging technology in all verticals of a Supply Chain
New thin solid-state SMD micro-batteries for smart labels and smart packaging solutions
Other areas to be covered include Blockchain, how to use QR codes optimally, and involving the consumer in supply chain security.
As usual AIPIA aims to bring you facts not speculation in a no-nonsense B2B environment to offer maximum value and provide top quality, relevant information to inform and improve your business. We understand there is a choice in the overcrowded virtual space, so we continue to make sure what we offer is a good use of your time…as well as ours.
To register, or find out more about: Smart Packaging Supply Chain Solutions, follow this link. We look forward to welcoming on 7th October all those Supply Chain specialists, as well as those seeking to learn more about the benefits of Smart Packaging technologies in a post-Covid world.
« News feed