Report sees strong growth of QR codes, with APAC leading the way
| 28-05-2019 |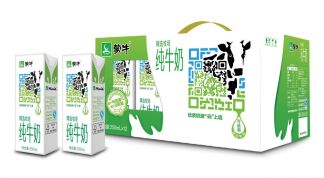 The latest Mintel Global Packaging Trends Report 2019 identifies Connected Packaging as one of four key themes which are driving the future development of packaging. Notably, the research shows QR codes making a strong comeback, particularly in Asia Pacific (APAC).
Speaking to Food Navigator-Asia David Luttenberger, CPP Global Packaging Director tells them, "In the Asia Pacific region Korea, Japan, and even more so China, have adopted QR codes as a means of using packaging to bridge the information gap between the physical and digital worlds. The Mintel Global New Products Database (GNPD) has seen an 83% increase in APAC in the use of QR codes on CPGs from 2014 to 2018. This far outpaces any other region of the world," he explained.
While QR codes are the most well known digital markers, many brands or service providers have created their own proprietary markers. These include Snapchat's Snapcodes, Amazon's SmileCodes, Coca Cola's sip & scan mark sand Spotify Codes, to name a few, the Report says.
However, of all these digital codes, it is QR codes that have become the most widespread. In 2018, according to the GNPD, almost 9% of all CPG launches in APAC featured a QR code, while only 5% occured in Europe.
Luttenberger also noted an increased trend by consumers for using Augmented Reality, NFC and RFID or even enabled/smart barcodes to find "new levels of engagement in pre, during and post-purchase occasions." Snack foods are one of the most frequent adopters of connected packaging.
The Report says a benefit of NFC tags is that there is no need for the consumer to download a specific app to their phone. Each NFC-enabled tag integrated into product packaging has a unique ID.
Connected packs are meeting consumers' needs for interaction and personalising the shopper moment. This aligns with the Mintel Trend 'Experience Is All', which suggests that retailers' over-emphasis on speed, convenience and price has led consumers to crave experiences in bricks and-mortar spaces and physical places. They can be used to build the brand story, enable differentiation of a product from its competitors and also offer significant data collection benefits.
Growth of this trend is expected to continue in the Food & Beverage sector particularly, not only for consumers, but in production and manufacturing. "Blockchain and Internet of Things have been identified as enabling connected packaging in terms of sharing information," says Luttenberger.
« News feed