Replacing the QR code?
| 17-12-2019 |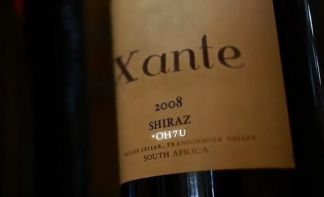 InfoMark, part of USA based Xante Corporation, has launched a website and app which it claims can replace the widely used QR code. It will give newspapers, magazines, and consumer products the simple digital link promised by the QR code but which it never delivered, it asserts.
Users can quickly access audio, video, PDF and any other digital formats from desktops, phones, and tablets from a simple four-digit printed code. The InfoMark replaces the 'complex' QR code format which, it says, is limited because it only offers access to one link through a camera based device.
All alphanumeric InfoMark codes will begin with an asterisk, for example *45K2, giving over 9 million available four-digit code possibilities. Also custom InfoMarks will be available.
"For years the failure to efficiently connect print to the digital world has concerned everyone that makes a living in the printing and sign markets," said Robert C. Ross, CEO of InfoMark. "We believe we have finally created the solution giving print new found relevance."
Anyone can create an InfoMark using the website or app. Users simply request a new mark which is then created for them. The Mark creator can then upload up to 6 additional digital assets plus unlimited photos associated with the Mark. The creator then publishes it and additional assets. Users can enter that code to access information. Each Mark is offered to the creator at no cost for the first year and only $10 per year thereafter. There will be no charge for user access to established Marks.
Primary uses of an InfoMark includes the ability to share additional content with articles, says the company. For example a video creating a more interesting experience adding more value to many forms of print, such as labels.
Marks published on consumer products can create a valuable user experience and add the potential for additional future revenue streams for manufacturers, it says. A 'Buy it Now' can also be placed in a Mark. An installed base of products then becomes a showroom, according to InfoMark. Marks can also create a direct reference to user guides, service manuals, training videos, etc.
The content of a Mark remains the property of its creator and can be changed at any time in order to update and improve the information.
« News feed