New 'Seed-to-Shelf' CBD Blockchain Tracking Tool from Holland
| 18-08-2020 |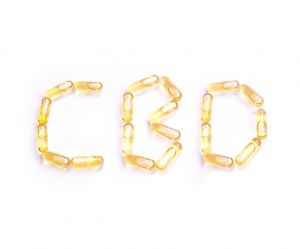 While the European Cannabidiol (CBD) industry remains plagued by regulatory uncertainties, the Cannabinoid Association of the Netherlands (CAN) has unveiled a free blockchain-based CBD tracker for customers to trace a product's journey from seed-to-sale.
A recent statement from CAN announced it would make the on line blockchain tool, CanCheck, available to track CBD products in the EU online. HempFlax, one of the group's founding members, and Europe's largest independent grower and processor of industrial hemp, will be one of the first to offer traceable CAN products.
CEO of the Dutch Association, Mark Reinders said full traceability would help protect consumers as they could now "trace the production of hemp-derived CBD products from shelf to seed." CAN developed the tracking platform in cooperation with the Dutch non-profit organization Novatrace, which develops blockchain solutions for tracking supply chains.
The platform does not work with QR codes. The information must be obtained by entering a number or the product name. While it is currently only available in The Netherlands, the plan is to roll it out in the UK, where regulatory security exists and eight million customers are now using CBD products.
CBD is legal in the EU, but the Commission recently decided to no longer regard products containing CBD as novel food. Classification as an intoxicant is therefore possible, which could halt the trade on hemp products across Europe. The final decision is scheduled for September. So these compliance efforts may send a positive signal to Brussels.
The concept isn't limited to CBD organizations in Europe. StrainSecure, a similar blockchain-based cannabis tracker in North America, announced earlier in 2020 that it would be providing DNA-based validation of medical cannabis products. Cannabis is legal in Canada for both recreational and medicinal purposes, but legality in the United States varies from state to state.
Uruguay was the first country in the world to completely legalize cannabis production and sale. It was also one of the first countries with a supply chain tracker using blockchain Aeternity.
GO TO THE VIRTUAL CONGRESS AGENDA
« News feed