New Marker technology! Just join the Dotz
| 11-06-2019 |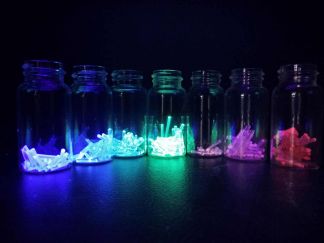 Dotz is an Australian-listed and Israel-based tech company which has developed proprietary marking, tracing and verification technology. ValiDotz™ security markers are non-toxic, carbon-based markers that can be easily mixed into plastics, coatings, inks, and varnishes to create product-specific codes, says the company.
Notably ValiDotz are highly resistant to temperature and shear force and can be inserted directly into polymers, it explains. The markers feature multiple levels of security and do not affect the properties or appearance of tagged products. They are extremely challenging to reverse-engineer with multiple encoding combinations, which can be changed if required, and are very cost-effective as only low concentrations required, according to Dotz.
To accompany the technology it also provides Inspec detectors, which are are pocket size devices used to authenticate articles that contain ValiDotz markers. The detection is done at real time and on site with a simple user interface (click to measure). The detectors are pre-loaded with a brand or company's unique codes, so one reader can be used to identify multiple products.
This anti-counterfeiting technology has been successfully tested in an industrial pilot on cigarette boxes in China, for a company that produces six billion boxes of cigarettes a year. The markers were integrated into the customer's ink system in Shenzhen, which was followed by a successful large-scale printing run on several substrates. The ValiDotz were clearly detected at covert (UV LED) and semi-forensic levels.
The system was also tested in several applications in the polymer industry and is currently sold to clients in Europe, United states and Asia.
"Dotz's end-to-end anti-counterfeiting technology is helping manufacturers protect their brands against the global US$2.2 trillion black market," says Dotz CEO Uzi Breier. " Our taggants are virtually impossible for counterfeiters to reverse-engineer and can be easily adopted and customised for multiple applications.
« News feed