New CEO joins Thinfilm as company reports whisky campaign success
| 02-03-2019 |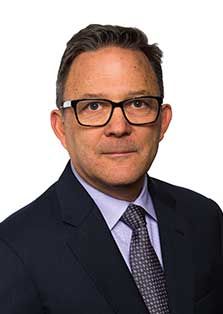 Kevin Barber has joined Thinfilm as CEO in late 2018. He is responsible for driving worldwide strategic growth, scaling product innovation and manufacturing operations while increasing market penetration and identifying new business opportunities.
Mr Barber was previously Senior Vice President, General Manager Mobile Division of Synaptics, where he drove the strategy, business development, M&A and execution of growing revenue fourfold to over $1 billion annually. Previously, he was CEO of ACCO Semiconductor a Venture Capital funded startup. We welcome him to the world of A&IP!
The company recently reported a campaign success in conjunction with the Kilchoman Distillery Co, which has led to a significant re-order by the customer. The award-winning producer of single-malt Scotch whisky, first deployed Thinfilm's NFC mobile marketing solution in 2017. A post-campaign analysis showed that NFC generated a 6.5% engagement rate among consumers - outperforming more traditional digital marketing channels.
The analysis uncovered several additional insights:
consumer tapping activity happened across 13 countries in Europe

one-third of the bottles were tapped by more than one unique user

a 7-week average 'ship to shelf' time (the time from when an NFC-equipped bottle is shipped until it appears in market)

enhanced geographic visibility into the distillery's distribution chain

twenty two percent iOS engagement via a custom Kilchoman-branded app
For the initial campaign, Kilchoman replaced conventional neck-tag booklets with Thinfilm's NFC-powered interactive neck-tags on bottles of its Machir Bay and Sanaig whiskies. The tags each contained a uniquely identifiable NFC chip and fully integrated with Thinfilm's CNECT™ Cloud Platform, creating a digital touchpoint that made each bottle into an individual marketing channel.
"We saw Thinfilm's NFC mobile marketing solution as an ideal way to connect with consumers, tell our brand story, and deliver mobile experiences that are engaging, informative, and relevant," said Anthony Wills, Founder and MD of Kilchoman Distillery. "We're using that resulting data to make the consumer experience even more compelling."
Based on the success of the original campaign, Kilchoman will integrate Thinfilm's NFC technology directly into the whisky bottle labels, eliminating the neck-tags. The company has placed a follow-on NFC tag order for use in primary packaging integration and will establish NFC as an ongoing consumer engagement channel. Additionally, Kilchoman is developing new digital content and implementing lead-capture functionality to deepen its relationships with brand enthusiasts.
« News feed