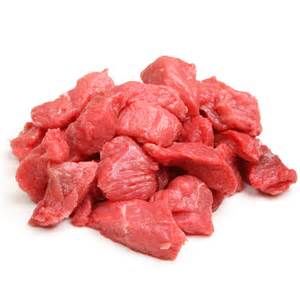 NEWS: New Antimicrobial Pad Adds 2 Days to Shelf Life
01-02-2017
Anti-microbial absorbent packaging from Sirane has given diced beef two additional days' shelf-life in recent trials with one major UK meat processing company. The independently-run trials showed a two-day increase from nine to 11 days on the shelf-life of the packs containing the company's ABM pads, compared to existing packaging.
The new Dri-Fresh ABM pads for meat/poultry, contain a blend of natural bio-flavonoids and organic acids which work together to extend shelf-life. Together with the absorbency within the pads, they offer an excellent level of protection and significant shelf-life extension, claims the company. The ABM technology is activated by moisture – so only functions when needed.
Simon Balderson, managing director of Sirane said: "These results could result in significant financial savings for the processor in question as two additional days shelf-life is a huge step."
"Sirane has been trying to help companies with their food waste reduction targets – ABM is one way meat and poultry packers can achieve this. The combination of flavonoids which are anti-oxidants and anti-microbial, with organic acids including citric acid and ascorbic acids, is harmless, as all elements are found naturally within fruit. It is clean, simple, and effective. A major difference here is the method of delivery. With the anti-microbial integrated into the pad, and activated only when needed, it gets efficiently to the heart of the problem," he said.
"Every processor and retailer's supply chain is different, with different parameters, so we would never say to every retailer 'you will get two days more'. We're saying you could get additional shelf-life by using a pad like this, you might even get more than two days," added Balderson.
News overview