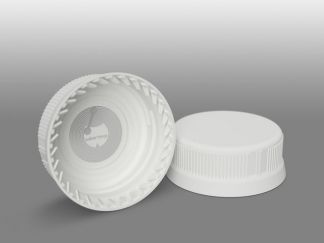 NEWS: Just tap the Talkin' Cap
11-10-2018
Talkin' Things®, a top innovator in product communication platforms, together with Closure Systems International (CSI), have collaborated to integrate smart packaging technology into CSI's global platform of closures. Come hear about this and other T'T developments at the AIPIA Congress.
The companies have developed a new packaging solution named Talkin' Cap, which uses embedded Near Field Communication (NFC) tags, for application on the inside of the closures. This technology introduces a powerful platform to support a brand owner's mobile marketing activities right from the package itself...with just a simple tap, they claim.
Brand trustworthiness and product reliability are paramount for consumer loyalty. Talkin' Caps ensure product safety and reduce brand owners' liability by protecting against counterfeiting and "grey market" activities throughout the distribution stream, according to the partners.
The Talkin' Cap is embedded with 2-stage communication technology: pre- and post-retail. This solution protects brands against counterfeit and unauthorised refilling. The Talkin'Things patented "Proof of purchase" solution allows brands to reward the customer for their retail activities.
This can be as simple as opening the closure and confirming the purchase by tapping the cap with the smartphone using Apple experience.
CSI's Talkin' Caps allow for real-time consumer interconnectivity at the point of consumption, giving brand owners the ability to have dynamic interaction and gather actionable insights based on consumer location and usage history, they say.
The Talkin' Caps are an app-less way to drive marketing content, brand and product information, gamification, loyalty programs, awards and coupons to connected consumers. The technology was first unveiled at this year's Pack Expo International recently, in Chicago.
More about this at AIPIA World Congress REGISTER!
News overview