Join the Global Conversation on Smart Packaging with AIPIA
| 18-02-2020 |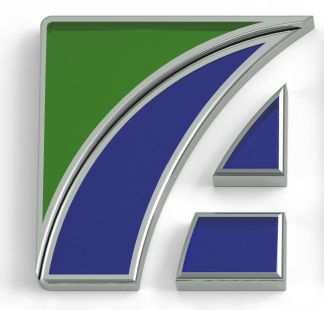 While things may be on hold in and around China, in the first half of 2020 AIPIA has the busiest ever program of outreach to help spread messages and facts about Smart Packaging developments and new applications of these technologies.
At the beginning of the year the Dutch government funded project Smart Packaging for Intelligent Logistics was officially launched at a 'kick off' meeting of the consortium, which includes DHL, Packz, Holst Centre, Wageningen University, Pack4Food, GSI, etc. AIPIA is the coordinator of the project, which is managed by Berenschot. So expect to see regular updates on this exciting initiative to introduce smart technologies into European logistics supply chains.
Following on from this, and bit later in Holland (19-20 March) we have been invited to take part in the Home Delivery World Europe event at the RAI Amsterdam as interest in Smart technologies in this area is increasing very fast. See HERE
Before the end of February AIPIA will speak at the Packaging Speaks Green international conference in Bologna (20 and 21 Feb), organized by Italian packaging technology association UCIMA and FICO. There AIPIA will highlight the steps the sector is taking to address sustainable issues in packaging as well as the fight on food waste.
Straight on to Washington (27 Feb) and the prestigious Colloquium on Active Packaging Technology organised jointly by the American Chemical Society and the US Food & Drug Administration. This emphasizes just how important active packaging is being taken by these organizations.
Next up is a short journey to Philadelphia and participation in Pack Expo East (2-5 March) in cooperation with our USA Summit partners Brand Experience Magazine (BXP) with a booth and a talk on the Innovation Stage about the latest Smart Packaging tech. We will be joined by several members showing off their products include: DSS, Evigence, Veritrace, ROAR, Insignia Technologies. See HERE
Continuing our commitment to Asia we go on to ProPak Vietnam in HCM City (25-27 March) were we will run a Masterclass on various aspects of Smart Packaging as it relates to specific product groups (Food, Beverage, Pharma, etc.) We will be joined by member Scantrust which has a 'live' and highly successful application in Vietnam. See HERE
In April we draw breath a little before heading for Düsseldorf and interpack (6-13 May) to take advantage of the great networking opportunities offered at the world's biggest packaging fair.
Then it's off to New Jersey (1 & 2 June) for our very own Smart Packaging Summit of the Americas, with partners BXP, which promises to be the most exciting opportunity to learn about Smart Packaging and what it can do for BRANDS . Go to HERE for more information and to register.
We return to Düsseldorf later in June (16-26) to help members who participate on the TouchPoint Packaging stand at drupa, worlds biggest printing fair, which will show off, amongst other things, the best smart technologies in printed packaging. An area which is growing fantastically fast. Members participating: digimarc, SICPA, ATT. Trust Codes and PragmatIC. See HERE
Finally we bring the FIRST HALF of 2020 to a close with a half day seminar on latest technologies for APAC, at the region's biggest show ProPak Asia in Bangkok (17-20 June.) This will be our fifth event here and its popularity grows every time with bigger and better audiences. See HERE
And, of course we will be back in China as soon as we can! HERE
If you'd like to know more about any of these events and how to join us contact martine@aipia.info or follow the links we have inserted.
« News feed