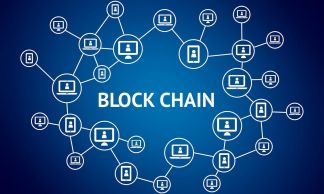 NEWS: CONGRESS TOPIC: Blockchain Gains Support in Food Supply Chain
07-08-2017
The food industry is warming up to blockchain, according to Ambrosus, the Swiss startup which was founded last year, but officially launched late in July this year. An Initial Coin Offering (ICO) will begin in September. According to its website, the company aims to use cutting-edge technology to improve the food supply chain: "Combining high-tech sensors, blockchain protocol and smart contracts, to build the world's first publicly verifiable, community-driven ecosystem to assure the quality, safety, and origins of food."
The idea is to keep track of produce as it moves from farm to fork, with the blockchain ensuring the integrity of the data. Ambrosus is built on the Ethereum blockchain, and Ethereum co-founder Gavin Wood's Parity Technologies is its core technology partner. Parity's co-founder Jutta Steiner joins Wood as a technical advisor for Ambrosus.
Unfortunately Parity reported a breach that compromised its crypto wallet recently, leading to the theft of $30 million in ether. Despite this, Ambrosus co-founder Angel Versetti is optimistic about the potential for his company's technology to push Ethereum into a largely untouched industry: "The combination of the maturity of the technology and the brainpower and creativity of participating actors provides a unique and clear opportunity to build a bridge between Ethereum and the food sector."
CONGRESS TOPIC: Come and listen to Chaim Bechor, VP of product development at Brandguard who will explain the advantages to be derived from blockchain: This technology offers many benefits over regular database technologies, as it regulates duplication at the highest possible level, while allowing multi-party sharing of the sensitive serialization information. The presentation will discuss the practical implications of such systems and will present a working sample of an implementation.
REGISTER FOR AIPIA WORLD CONGRESS NOW
News overview