CONGRESS 2019: Getting ready for an Olympic performance with RFID
| 01-10-2019 |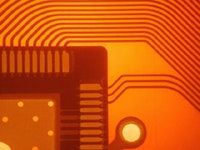 Congress regular Asahi KASEI will be returning this year with the very latest updates on its state of the art RFID technologies. The company will showcase nano-scale (roll to roll) R2R printing technologies and their potential applications, especially invisible antenna for RFID. The company believes that living in the middle of the Internet of Things, (IoT) era makes it certain the technologies it is developing will make a great contribution to the digitalization of the packaging industry.
The sub-micron R2R technique works like an invisible RFID tag similar to a transparent antenna produced using a high resolution printing process and conductive inks. The company believe this has strong appeal to Brand owners and pack designers who are reluctant to adopt RFID if it takes away some of the existing 'real estate' on the artwork already existing on successful packaging.
In addition to its RFID development the company, which is headquartered in Tokyo, is a highly diversified chemicals corporation, which gives it insights into other sectors where the RFID technology can be applied, such as material sciences and healthcare. It is also recognised as one of the inventors of the Lithium ion battery. This has helped it in the current research and development of invisible antenna for RFID.
A company spokesman said, "We continue to present the latest developments of our RFID project at the AIPIA Congress as the event showcases not just the products and services currently available, but also the journey all active and intelligent products go on to achieve success. We enjoy being part of this very dynamic and stimulating ecosystem. We are open for future innovations with everyone, and look forward to sharing our must-have technologies."
Recently the company has been raising its profile outside of Japan, particularly in Europe where it has become a main sponsor of WRC, the FIA World Rally Championship. And it is particularly proud that Tokyo will host the 2020 Olympics where it is expecting one of the company's staff to win a gold medal in JUDO martial arts.
"We hope to celebrate medal winning performances from both our colleague and the invisible RFID tag!" claimed the spokesman.
We are open for future innovations with you all, you are welcomed to take a look at our must-have technologies! See you soon
SEE AT AIPIA WORLD CONGRESS AMSTERDAM NOV 18-19
« News feed