CONGRESS 2019: All set for a Brandtacular AIPIA World Congress!
| 10-11-2019 |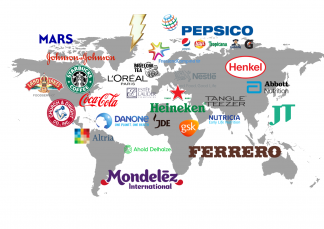 With more than 60 of the leading Smart Packaging innovators and drivers presenting the latest ideas, products and services in the active & intelligent packaging ecosystem, as well as 30+ booths in the demonstration area, the AIPIA World congress is set to bet he best event yet.
Already there are some powerful names in the delegate list and AIPIA is happy to give you a 'sneak preview' of just some of the companies and Brand Owners already signed up. Just click here to see who you could be rubbing shoulders with next week!
In addition to the spectacular line up of speakers, two major Brands are mounting Challenges to find smart packaging solutions to major issues facing them:
Day One sees Abbott Laboratories Challenge on Connected Health Packaging
Abbott looking for digitally connected medical packaging for rapidly developing and emerging markets, which are simple to use, regulatory compliant and respecting patient privacy.
Day Two sees the Coca-Cola Challenge to raise awareness among consumers of recycling, in order for it to acheive its aim to recycle a bottle or can for every one it produces by 2030.
These are open, lively sessions and anyone can come along and listen to the pitches (lasting only 4 minutes each) from prospective solutions providers.
If that were not enough then Nestlé has chosen the Congress main stage to make an exciting announcement about a major new smart packaging project. While the Main stage will also be the place to start the second day, when a case study featuring Wyeth Nutrition will kick off proceedings.
AND the NanoPack project, a three year project, funded by the EU Horizon 2020 program, draws to a close at the Congress. AIPIA is a partner in this project. The results of the development and commercialisation of this groundbreaking new antimicrobial packaging film, using nanotechnologies, will be revealed and demonstrated. Samples of packs produced – at commercial scale – will be available for inspection and the entire NanoPack team will be on hand to explain more about the technology.
So many reasons why you need to book your place today!
SEE AT AIPIA WORLD CONGRESS AMSTERDAM NOV 18-19
« News feed