Artificial Intelligence enables responsive packaging
| 11-03-2019 |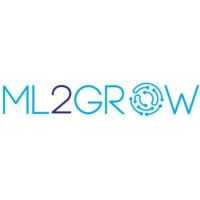 Companies need to ensure that their products arrive at the right place, on time, and preferably in a sustainable manner and at the lowest possible cost. Packaging plays a key role in this, so finding the best packaging solution for a product is of crucial importance for reliable and cost-efficient logistics and distribution as well as good presentation to customers.
ML2Grow (https://www.ml2grow.com/), a spin-off company of Ghent University and imec, is inviting AIPIA members to build a consortium to jointly enable the development of the first generation of responsive packaging. In this project, ML2Grow will call upon its years of industrial expertise and academic pioneering work in the domain of artificial intelligence.
They outline the issues as follows:
The search for an ideal package solution, both in terms of functionality and design, is a highly complex problem. As a result of the recent data collection efforts, the challenge of finding this solution is gradually shifting from the physical world to the digital world and transforming into a genuine data problem.
Since the beginning of this century, new technologies emerged that offer the packaging industry the possibility to collect and store an exponentially increasing amount of packaging-related data in all its processes. This data is enormous and diverse, ranging from research and design, through production and quality control, to logistics and transportation.
In 2019 it is clear that companies are struggling to turn this huge amount of data into actions. Blocking factors are the limited human analytical capacities and the decentralized, separated storage of the data. So valuable information in this data remains undiscovered.
Recent advances in artificial intelligence (AI) now bring this crucial information within reach. AI has the potential to activate this sleeping data and use it to enable processes such as predictive maintenance, process optimization, generative design and anomaly and fault detection. In this way, artificial intelligence will play a vital part in the development of a first generation of responsive packaging.
The rise of social media and intelligent packaging technologies means consumer interactions with packaging and consumer perceptions about the functionality or design can now quickly be obtained. This is of particular interest from marketing and branding perspectives.
If you would like to know more or learn how to join the Consortium: info@ml2grow.com
« News feed