America calling! AIPIA USA Summit: Snacks, Packs and Facts!
| 08-05-2019 |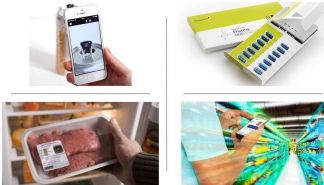 With the program of over twenty expert speakers, discussing everything from the latest disruptive digital technologies to a dynamic way to tell if milk is sour (!) ensures that the delegates for the second AIPIA USA Summit (New Jersey 3-4 June) will find something to add value to their Brand and business!
Add one of the most powerful names in the snacks sector, Mondelez, which will be challenging Active & Intelligent Packaging (A&IP) companies to come up with solutions for some of the most famous snack Brands in the world, you have a heady cocktail of innovation, creativity and networking which can deliver real 'bottom line' performance.
Fact: Consumers WANT to be more involved with their products and make informed choices about what they buy, how they buy and when they buy. It needs a level of consumer interaction and information delivery which only Intelligent Packaging can supply.
Fact: Consumers are challenging Brand Owners to guarantee Security, Safety, Authenticity and – for food – Freshness and Longer Life Quality. Active and Intelligent solutions can deliver all of these, often from one source, in a way which can which is cost effective and efficient while maintaining Brand and pack Identity. And BlockChain is the Retailers favourite just now. How do YOU get on board?
Fact: Information is power. While A&IP is delivering benefits to the consumer it is also enabling YOU the Brand Owner to understand what Floats Their Boat! What will keep bringing them back to your Brand rather than a competitor's product. How do you keep that happening? What is the best offer or price point? All this from a simple tap of their smartphone on YOUR product!
Fact: Supply chains just keep getting more complex. How do you ensure your goods arrive intact, on time and in the best condition? Seek answers from the A&IP Community.
Come and talk to the experts, such as Digimarc, PragmatIC, Talkin Things, Thin Film, Pack-Smart, EVRYTHNG, Wiliot and Zappar and learn about the latest research and trends from the best in the business, such as Deloitte, VTT and Cambridge Design Partnership.
For full details of the Summit program and how to book: AIPIA USA Summit
« News feed