AIPIA Virtual Congress Update: Tapwow drives attendee engagement at the 'live' Congress
| 18-08-2020 |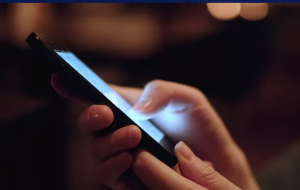 Tapwow, an AIPIA member innovating in the field of smart packaging and customer connection, has announced they will partner with AIPIA to present touchless engagement experiences to entertain and educate attendees as part of the AIPIA Virtual Congress on September 10, 2020.
As part of their catalogue of Hand to Brand™ experiences, Tapwow has developed a pair of fun game experiences that can be triggered via QR codes using a smartphone from wherever they are in the world during the Congress. Users will learn interesting facts about AIPIA and smart packaging and then play a game to collect entries for a virtual draw that will take place at the conclusion of the live event on September 10. Prizes include a free conference pass for next year's face-to face Congress in the Netherlands.
Scannable QR codes will be included in presentations, in some exhibitor booths and as part of additional conference content. These will allow attendees to collect entries throughout the day. As with other experiences from Tapwow, AIPIA will get comprehensive real time analytics throughout the engagement.
Michael Sher, CEO of Tapwow, says "AIPIA has done a great job putting together a compelling agenda for the smart packaging community and at Tapwow we wanted to work with their team to provide a few of our experiences to create an interaction similar to what you would find at a normal 'in person' event. We find that these types of experiences add some fun and will encourage attendee participation throughout the day, whether they are in New York, Amsterdam or Tokyo."
The AIPIA Virtual Congress is the premier event for smart packaging in the world and will be held on September 10, 2020.

Register here
« News feed