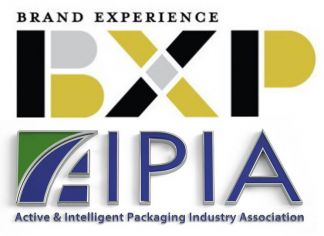 NEWS: AIPIA Members Offered Free Coverage in American Markets
05-01-2018
AIPIA's partners in the upcoming AIPIA Americas Summit, Brand Experience Magazine (BXP), are making an exciting offer of free publicity to AIPIA members who would like to participate in a special issue.
The editorial staff of BXP is putting together a new Toolbox in the January/February 2018 issue on Smart & Active Packaging. This Toolbox will spotlight materials, tools and design execution.
So if you have something relevant to American markets, here is a great opportunity to get free exposure in a key journal targeted at your potential customers. BXP is the leading North American publication for consumer facing and retail brands marketing, design and Innovation decision makers - talking about leveraging design and innovation for more engaging brand experiences.
We hope you will take advantage of this free publicity opportunity but don't delay as the deadline is fast approaching. If you do have an interest in learning more about advertising opportunities or attending or sponsoring the first AIPIA Americas Summit taking place in Jersey City, NJ in early June, you can contact BXP or AIPIA.
Stay tuned as we will be sharing more details on the event shortly.
The contact for this editorial opportunity is:
Katie Gravely, Associate Editor katie.gravely@stmediagroup.com
Phone: +1-513-263-9317
News overview